ColdFusion Programming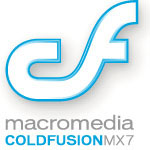 ColdFusion is a complete Web application server for developing and delivering scaleable e-business applications. Whether you're revolutionizing your company's HR operations, building a new generation of your firm's global intranet, launching the next killer .COM, building your own presence on the Web, or providing back-end power to interactive Flash applications, you'll find the proven technology you need in ColdFusion.
ColdFusion Features
ColdFusion is designed to deliver on the key requirements of e-commerce and enterprise Web applications:
Rapid Development - Intuitive visual tools and an innovative tag-based programming environment make ColdFusion a highly productive platform for delivering applications.
Scalable Deployment - A high performance, multithreaded architecture and advanced features such as just-in-time compiling, load balancing, and fail over ensure that your applications will scale to handle the most demanding sites.
Open Standards Based - Open integration with databases, email, directories, J2EE, .NET, XML, SOAP, and enterprise systems means you can develop complex Web applications quickly and easily.
Complete Security - The latest advanced Internet security technologies and clean integration with network and Web server security, give you the services to build secure systems.
Proven - ColdFusion was the original application server (predating the term itself), is used by over 1/4 million developers on over 60000 servers making it the most popular commercial cross-platform application server on the market.

To learn more about ColdFusion, visit Macromedia.

Contact us to discuss your web application needs, we can custom design the perfect solution to suit your companies needs.